Making your life easier, more enjoyable and fun. The way technology should be.
Expertise
Experience the difference an expert professional can make.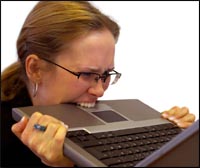 For the cost of the average technician, you can have the technical support of an industry professional that has the experience of a computer technician, systems administrator, network engineer, IT director and more.
You'll save time, money and the headache that invevitably comes with service that doesn't meet or exceed your expectations.
Mission
The mission is simple:
Providing exceptional, professional IT Consulting services at the best industry rates.
In the News
Feb 2014
John McAfee vows for a Secure Internet
more..
Feb 2014
Microsoft to end TechNet
more..
Feb 2014
Citrix is still the Xen Master
more..